Materials
Our responsibility towards the regeneration of biodiversity is the driving force behind the strategic development of our materials.
The product categories below reflect our commitment to create a positive future and our ongoing efforts to introduce materials with lower impact on the planet than those conventionally available.
We believe that Regenerative Agriculture has a Positive Impact on Ecosystems. Regenerative Agriculture is a holistic farming method that considers the vital interdependency of soil microorganisms, animals, and humans. Practices support the natural flows of local ecosystems to improve soil quality, water cycles, bio sequestration, biodiversity, and resilience to climate change.
From Bio Design to Synthetic Biology! Nature is Positive Materials' inspiration and ingredient to develop cutting edge designed and manufactured materiality.
We consider all fibers resulting from biosynthesis to produce biosynthetic textiles, but also bio fabricated ingredients and materials, e.g., produced by living organisms.
"Green Chemistry, by definition, is the utilization of a set of principles that reduces or eliminates the use or generation of hazardous substances in the design, manufacture, and application of chemical products."
Positive Materials recognizes Green Chemistry as a continuous evolving discipline to explore alternative sustainable technologies to produce innovative textiles.
We're committed to the Less Waste movement and are investing in Circular Processes to achieve this goal.
How we practically reduce waste? By considering recyclability throughout the development of our products; by developing textiles with Agri – crop residues – and Food Waste; and by producing materials supported by advanced circular solutions, namely textile-to-textile recycling.
100% MATERRA COTTON, Double Face, 320 Gr/m2, 130 useful width
COLOUR
Acqua Grey
SUSTAINABILITY CLAIMS
Higher Yelds Higher Resource Efficiency Radical Transparency
TRACEABILITY/ CERTIFICATIONS
In the process of REGENAGRI Certification
RANGE
+ Regenerative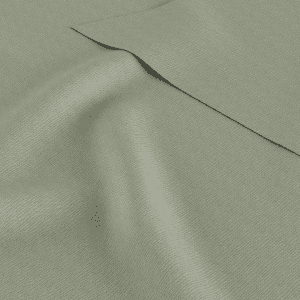 100% MATERRA COTTON, Interlock Punto Roma, 250 Gr/m2, 132 useful width
COLOUR
Acqua Grey
SUSTAINABILITY CLAIMS
Higher Yelds Higher Resource Efficiency Radical Transparency
TRACEABILITY/ CERTIFICATIONS
In the process of REGENAGRI Certification
RANGE
+ Regenerative
93% MATERRA COTTON 7% LYCRA ECOMADE ELASTHAN, Selection Rib, 335 Gr/m2, 100 useful width
COLOUR
Acqua Grey
SUSTAINABILITY CLAIMS
Higher Yelds Higher Resource Efficiency Radical Transparency
TRACEABILITY/ CERTIFICATIONS
In the process of REGENAGRI Certification
RANGE
+ Regenerative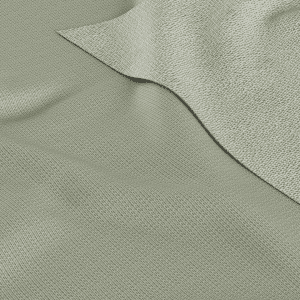 100% MATERRA COTTON 335, Americain Fleece, 420 Gr/m2, 195 useful width
COLOUR
Acqua Grey
SUSTAINABILITY CLAIMS
Higher Yelds Higher Resource Efficiency Radical Transparency
TRACEABILITY/ CERTIFICATIONS
In the process of REGENAGRI Certification
RANGE
+ Regenerative
100% GOOD EARTH COTTON®, Americain Fleece, 400 Gr/m2, 190 useful width
COLOUR
Cork
SUSTAINABILITY CLAIMS
Higher Yelds, Higher Resource Efficiency, Climate Positive, Radical Transparency
TRACEABILITY/ CERTIFICATIONS
Traceability powered by Fibretrace®; In the processo of REGENAGRI Certification
RANGE
+ Regenerative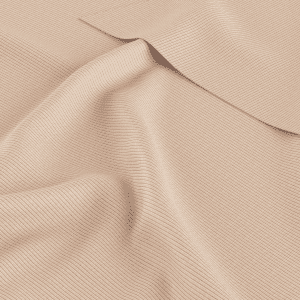 98% GOOD EARTH COTTON® 2% LYCRA ECOMADE ELASTHAN, 2x1x2 Rib, 380 Gr/m2, 135 useful width
COLOUR
Cork
SUSTAINABILITY CLAIMS
Higher Yelds, Higher Resource Efficiency, Climate Positive, Radical Transparency
TRACEABILITY/ CERTIFICATIONS
Traceability powered by Fibretrace®; In the processo of REGENAGRI Certification
RANGE
+ Regenerative
100% GOOD EARTH COTTON®, Diagonal Fleece, 345 Gr/m2, 163 useful width
COLOUR
Rainy Day
SUSTAINABILITY CLAIMS
Higher Yelds, Higher Resource Efficiency, Climate Positive, Radical Transparency
TRACEABILITY/ CERTIFICATIONS
Traceability powered by Fibretrace®; In the processo of REGENAGRI Certification
RANGE
+ Regenerative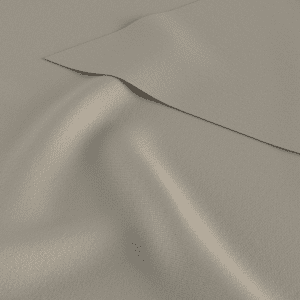 100% GOOD EARTH COTTON®, Interlock, 210 Gr/m2, 180 useful width
COLOUR
Rainy Day
SUSTAINABILITY CLAIMS
Higher Yelds, Higher Resource Efficiency, Climate Positive, Radical Transparency
TRACEABILITY/ CERTIFICATIONS
Traceability powered by Fibretrace®; In the processo of REGENAGRI Certification
RANGE
+ Regenerative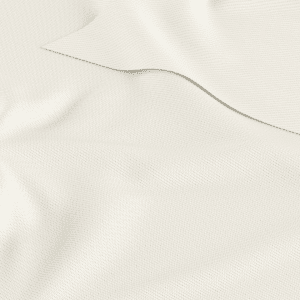 32% Regenerative Merino Wool 68% GOOD EARTH COTTON®, Diagonal Fleece, 405 Gr/m2, 210 useful width
COLOUR
Natural
SUSTAINABILITY CLAIMS
Animal Well-Being; Regenerative Practices: Recovery of the Natural Landscapes and Responsible Land Management; Traceability
TRACEABILITY/ CERTIFICATIONS
Merino Wool Yarn: Woolmark, RWS and Cradle to Cradle Certified
RANGE
+ Regenerative
30% Regenerative Merino Wool 70% GOOD EARTH COTTON®, Terry, 405 Gr/m2, 190 useful width
COLOUR
Natural
SUSTAINABILITY CLAIMS
Animal Well-Being; Regenerative Practices: Recovery of the Natural Landscapes and Responsible Land Management; Traceability
TRACEABILITY/ CERTIFICATIONS
Merino Wool Yarn: Woolmark, RWS and Cradle to Cradle Certified
RANGE
+ Regenerative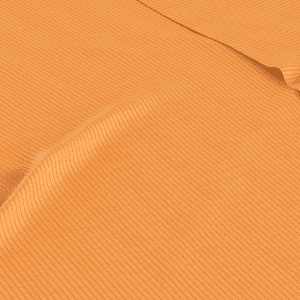 82% Regerative Merino Wool 18% PA EVO by FULGAR, Rib 2x1x2, 200 Gr/m2, 162 useful width
COLOUR
Persimon Orange
SUSTAINABILITY CLAIMS
Composition 100% Biobased from Renewable Resources
TRACEABILITY/ CERTIFICATIONS
Merino Wool Yarn: Woolmark, RWS and Cradle to Cradle Certified
RANGE
.+ Regenerative. + Bioengineered
49% Regenerative Merino Wool 52% PA EVO by FULGAR, Double Face, 370 Gr/m2, 146 useful width
COLOUR
Persimon Orange
SUSTAINABILITY CLAIMS
Composition 100% Biobased from Renewable Resources
TRACEABILITY/ CERTIFICATIONS
Merino Wool Yarn: Woolmark, RWS and Cradle to Cradle Certified
RANGE
.+ Regenerative. + Bioengineered
100% Regenerative Merino Wool, Jersey, 170 Gr/m2, 125 useful width
COLOUR
Persimon Orange/ Black
SUSTAINABILITY CLAIMS
Bioblack TX: Free of Fossil Fuel Biobased, Renewable, Carbon Negative, Traceable
TRACEABILITY/ CERTIFICATIONS
Bio Black TX: FSC®, OEKOTEX®Eco Passport, ØZDHC MRSL Version 3.0
RANGE
+ Regenerative . + Green Chemistry .- Waste
100% Regenerative Merino Wool, Rib 1×1, 205 Gr/m2, 165 useful width
COLOUR
Persimon Orange/ Black
SUSTAINABILITY CLAIMS
Bioblack TX: Free of Fossil Fuel Biobased, Renewable, Carbon Negative, Traceable
TRACEABILITY/ CERTIFICATIONS
Bio Black TX: FSC®, OEKOTEX®Eco Passport, ØZDHC MRSL Version 3.0
RANGE
+ Regenerative . + Green Chemistry .- Waste
100% Regenerative Cotton, Americain Fleece, 465 Gr/m2, 202 useful width
COLOUR
Spectrum Blue/ Black
SUSTAINABILITY CLAIMS
Bioblack TX: Free of Fossil Fuel Biobased, Renewable, Carbon Negative, Traceable
TRACEABILITY/ CERTIFICATIONS
Bio Black TX: FSC®, OEKOTEX®Eco Passport, ØZDHC MRSL Version 3.0
RANGE
+ Regenerative . + Green Chemistry .- Waste
100% Regenerative Cotton, Rib 12x 4 x 2, 230 Gr/m2, 143 useful width
COLOUR
Spectrum Blue/ Black
SUSTAINABILITY CLAIMS
Bioblack TX: Free of Fossil Fuel Biobased, Renewable, Carbon Negative, Traceable
TRACEABILITY/ CERTIFICATIONS
Bio Black TX: FSC®, OEKOTEX®Eco Passport, ØZDHC MRSL Version 3.0
RANGE
+ Regenerative . + Green Chemistry .- Waste